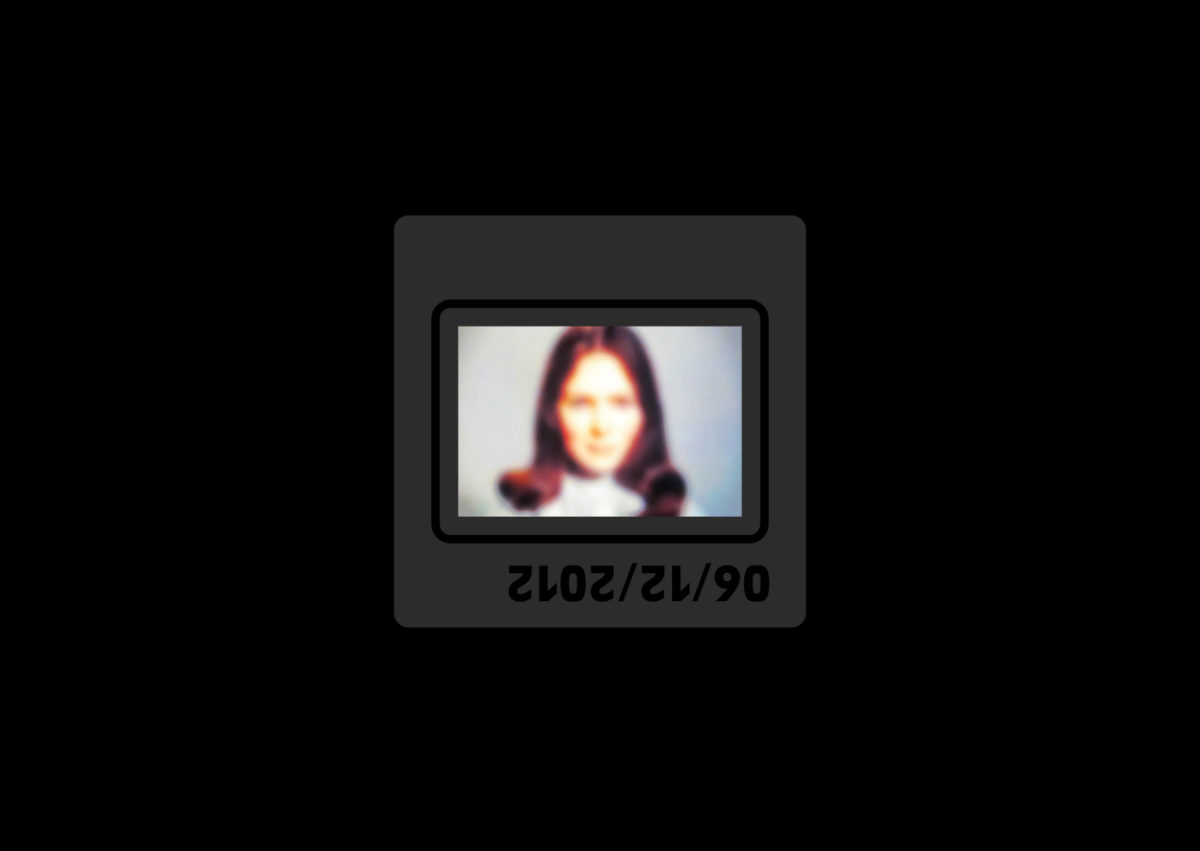 Nostalgia. It's delicate… but potent. Teddy told me that in Greek, "nostalgia" literally means, "the pain from an old wound". It's a twinge in your heart, far more powerful than memory alone. This device isn't a spaceship. It's a time machine. It goes backwards, forwards. It takes us to a place where we ache to go again. It's not called the Wheel. It's called a Carousel. It lets us travel the way a child travels. Around and around, and back home again… to a place where we know we are loved. (Don Draper in der US-amerikanischen Fernsehserie Mad Men, Staffel 1, Episode 13)
The Carousel Collection wurde am 11.11.2011 in New York ins Leben gerufen und ist ein fortlaufendes Projekt der estnischen Künstlerin Triin Tamm (geb. 1982). Die Sammlung besteht aus mittlerweile knapp 100 künstlerischen Beiträgen in Form von Dias und war bereits im
Corner College
in Zürich (2011), im
San Serriffe
in Amsterdam (2012), der
Kallio Kunsthalle
in Helsinki (2012), dem
Contemporary Art Centre
in Vilnius (2012) und im
kim? Contemporary Arts Centre
in Riga (2012) zu sehen. Die Präsentation der Arbeiten erfolgt stets über Diaprojektoren, die ein rundes Magazin besitzen. Für die Ausstellung im Studioraum 45cbm der Staatlichen Kunsthalle Baden-Baden wird die Sammlung ergänzt durch Arbeiten von Christian Ertel, Antje Günther, Rodrigo Hernández, Armin Linke, Sylvia Maak, Anne-Sophie Stolz und Tobias Wootton.
Triin Tamm wurde 1982 in Paide, Estland, geboren. Sie lebt und arbeitet in Antwerpen. Anlässlich ihrer Ausstellung "Retrospektive" (2009) im OUI Centre for Contemporary Art in Grenoble erschien ein umfangreiches 
Künstlerbuch
. Triin Tamm arbeitet regelmäßig mit dem Schweizer Verlag
Rollo Press
(Zürich) zusammen, bei dem zuletzt von Tamm "
A Stack of Books as well as it is A Book of Stacks
" (2012) erschienen ist. Als Edition zugunsten der Contemporary Artists' Books Conference der NY Art Book Fair 2012 veröffentlichte Triin Tamm in Zusammenarbeit mit Rollo Press ihr neuestes Buch "
bookcatalogtest
" (2012). Ausgehend von einem Persönlichkeitstest, den der Schweizer Psychater Moritz Tramer in den 1950er Jahren entwickelt hat ("Der Bücherkatalogtest als charakterologisches Prüfmittel. Theorie und Praxis", 1953), entwickelt Tamm einen neuen Test für Erwachsene, bei dem die aufgelisteten Bücher ebenfalls bestimmten lebensweltlichen Kategorien zugeordnet sind. Die Leserinnen und Leser werden dazu eingeladen, eine Auswahl aus einer Liste von Buchtiteln zu treffen und sich durch die beigefügten Anweisungen selbst – oder andere – zu testen.
SaveSave