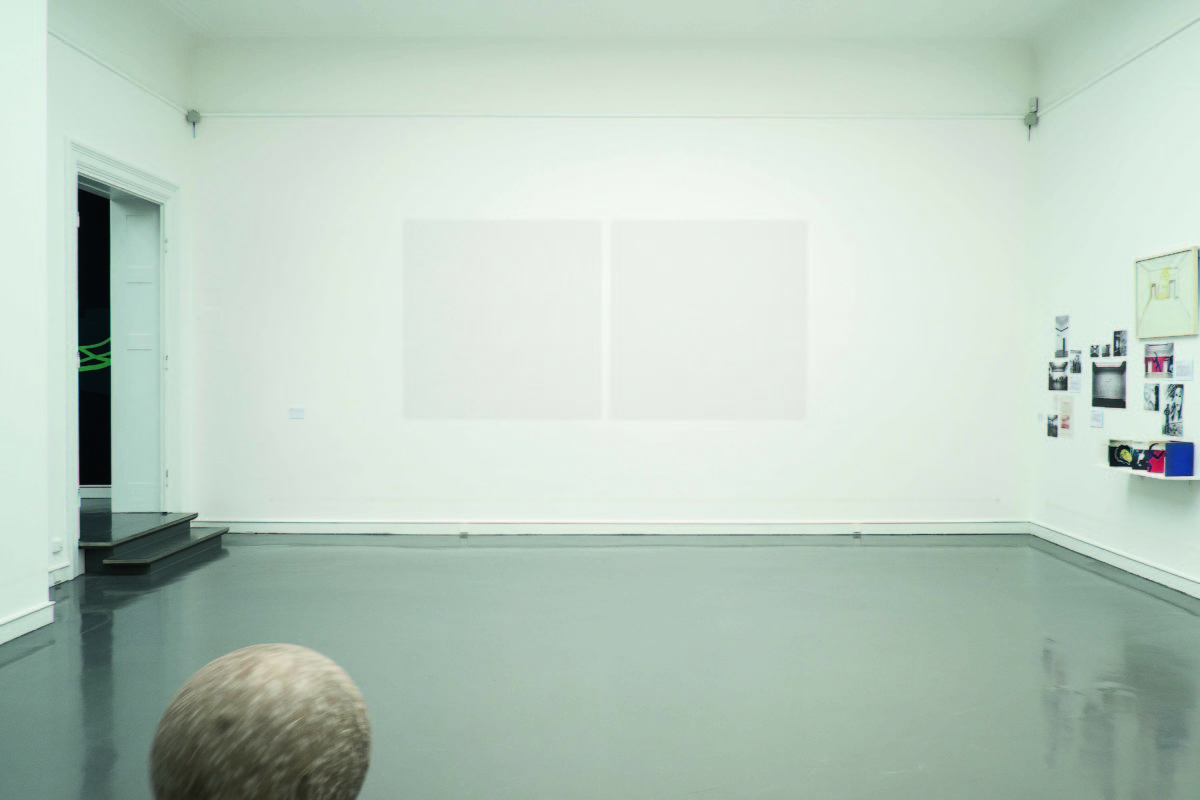 In two simultaneous exhibitions in the summer of 2013 the Staatliche Kunsthalle Baden-Baden and the Kunsthalle in Bielefeld feature murals dating from the 1960s onward. Artists' interest in the space outside of the classic artistic framework—the "exit from the painting," as Laszlo Glozer observed about twentieth-century art—indicates the explosive power of this pioneering art form.
This exhibition, titled "Auf Zeit | For the Time Being," begins with the reconstruction of outstanding works of art by Sol LeWitt, Lawrence Weiner, and Jeppe Hein alongside a comprehensive collection of archival material, documenting exhibitions that have taken place in our exhibition galleries in the past. The Kunsthalle's particular architectural structure and the sequence of its rooms has always been amenable to realizing temporary on-site installations and murals. Looking back on important installations and interventions of artists here at our galleries, the works of artists such as Daniel Buren, Günther Förg, Hamish Fulton, Jeppe Hein, Gerhard Merz, Helmut Middendorf, Blinky Palermo, Karin Sander and K.R.H. Sonderborg stand out – all artists who have exhibited at the Kunsthalle since its founding at the very beginning of the 20th century.
Once considered a rebellious gesture toward the art market, temporary murals and installations are now an established element of contemporary art. Spanning time to the present day, wall paintings by Franz Ackermann and Malene Landgreen, conceptual artworks by Elmgreen & Dragset and Nedko Solakov, as well as installations by Liz Larner, Christl Mudrak and Gabriel Kuri will be on display at the Staatliche Kunsthalle Baden-Baden. The exhibition "For the Time Being" will be accompanied by an extensive catalogue, produced in cooperation with the Kunsthalle Bielefeld.
Curated by Johan Holten and Regine Ehleiter